We're a leading SEBI registered Debenture Trustee offering technology enabled solutions.
Value addition beyond conventional trusteeship is one of our greatest differentiators. We take pride in ensuring that our one-stop solution motto backed by a wide range of Trustee Services is the answer to your needs. Our offerings are based on the valued experience of our principles. With the help of expert opinion and advice of our members & reputed agencies empanelled with us, we continuously aim to enhance the quality of our offerings.
A SEBI registered Debenture Trustee incorporated in 2015
Formed by a group of ex-bankers and professionals from a similar domain with a high amount of experience in the Trusteeship business, the team in their previous avatars has successfully handled various Trusteeship activities.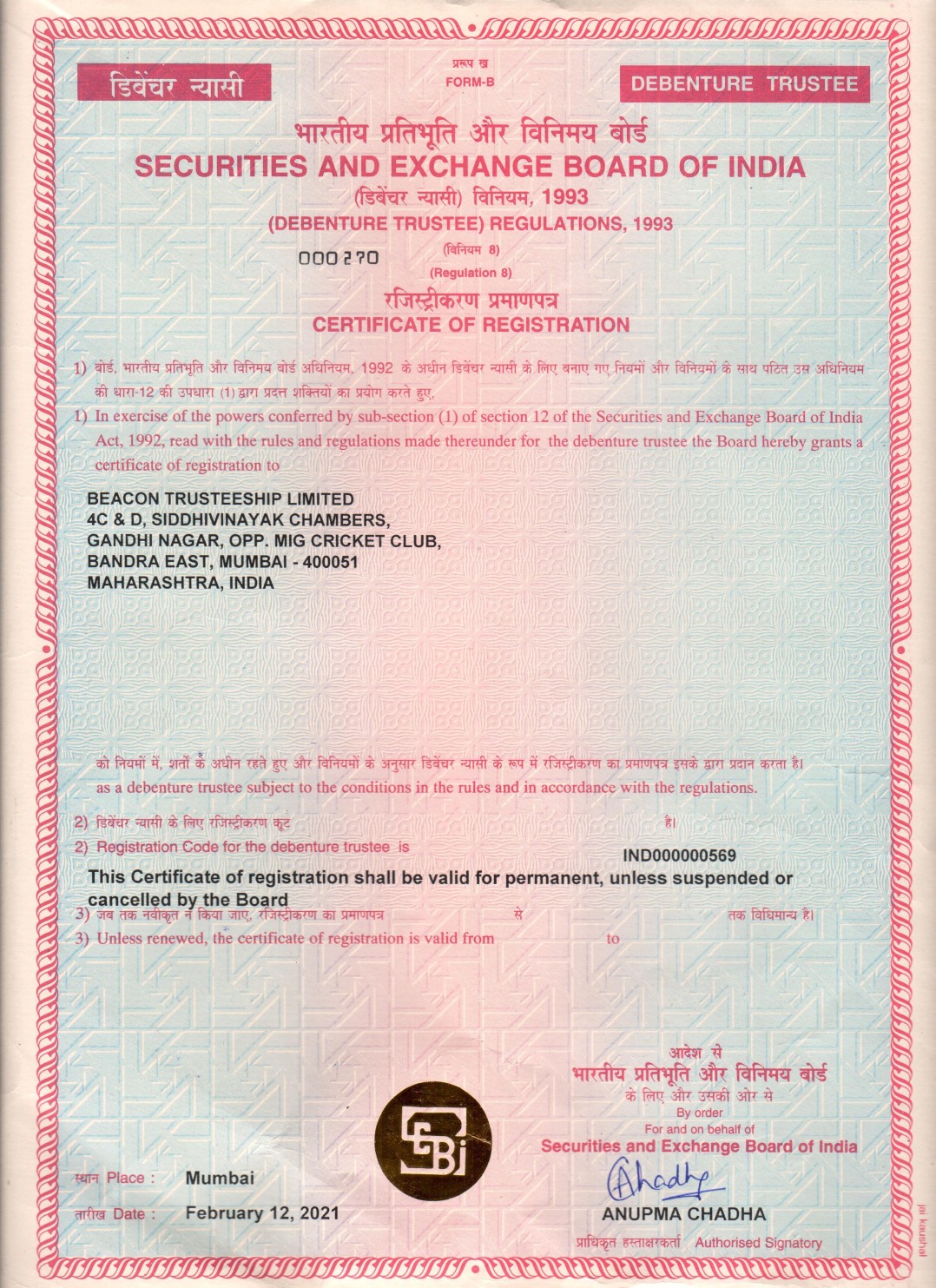 Our Vision
Endeavour to be the fiduciary in the most responsible and productive manner by providing our clients with the most effective solutions.
Our Mission
To be preferred trustee for our clients through operational excellence and international service quality.
Meet The Team
We shoulder a fiduciary responsibility to our Clients and the Investors.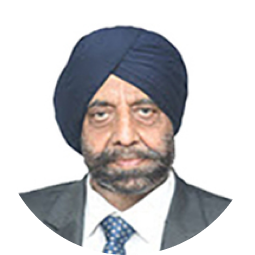 Surinder Singh Kohli
Mentor & Advisor
Mr. Kohli, a Bachelor in Mechanical Engineering from Banaras Hindu University and a Diploma holder in Industrial Finance from Indian Institute of Bankers (CAIIB) has had a 30+ years stint in the Financial Services Industry and has held crucial positions in India's marquee establishments. He has served as CMD of IIFCL after serving as CMD at Punjab National Bank. Amongst his directorships, he has also served at Punjab and Sind Bank as the MD, Management Board of PNB Gilts Ltd as Chairman and Member, PNB HFC and PNB Capital as the Chairman, IDFC as the Non-Executive Director and PTC India Financial Services Ltd as an Independent Director. In renowned institutions like SIDBI, Oriental Insurance Company Ltd., ECGC and Agricultural Finance Corporation Ltd., he has held the esteemed position of a Director. He is currently on the Board of IDFC, ILFS among others.
Desh Raj Dogra
Mentor & Advisor
With over 33 years in financial sector, he has held key positions in Public & Private sectors. Starting his career with HP Govt. he later joined Dena Bank. He was amongst the first set of employees joining CARE Ratings in 1993. With CARE, his profile witnessed phenomenal growth and CARE emerged as one of the leading rating agencies in the country. He retired as MD & CEO of CARE Ratings in August 2016. He is Independent Director on Boards of various companies of repute.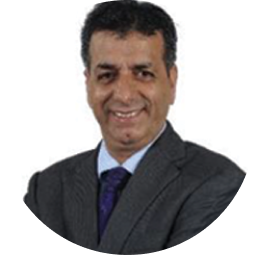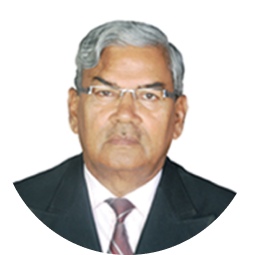 Satish Kalani
Mentor & Advisor
In a career spanning 35 years, Mr. Kalani has worked with reputed companies like Dawn Mills, Elphinstone Mills, Reliance Industries, Ambalal Sarabhai Enterprises and Tata Chemicals. His last stint was with Tata Chemicals as VP-Taxation where he developed impeccable knowledge in corporate taxation. The team benefits from his advisory.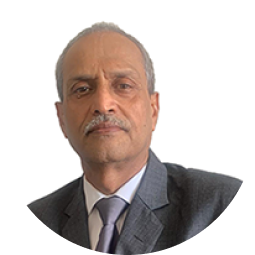 Sanjay Sinha
Independent Director
Mr. Sinha, a veteran finance professional with a rich experience of over 3 decades in areas such as corporate finance, portfolio management, strategic planning to name a few. He is also actively involved in various regulatory and government committees contributing towards overall market development and policy matters. In his previous stint he was MD & CEO of Axis Trustee Services Limited. He was also part of various prestigious institutions such as Axis Bank and State Bank of India.
Sanjay Bhasin
Non-Executive Director
With more than three decades in Financial Services with a penchant for diverse businesses in unfamiliar territories, Mr. Bhasin is an experienced leader who has run large and complex businesses in India, UK and West Africa. He has managed varied asset classes in these geographies as well as those domiciled in US and Europe. In his stint with JM Morgan Stanley, he set up the fixed income business, focussing on intermediation, syndication and corporate sales. He has managed a portfolio of diverse assets (real estate, insurance, etc) across various geographies as part of WestLB's 'Bad Bank'.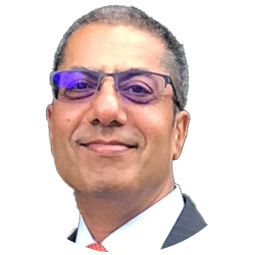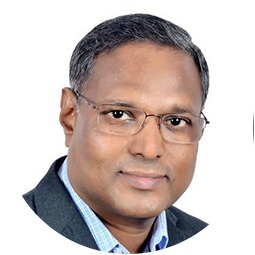 VASAN PAULRAJ
Independent Director
With over 3 decades of experience in Investment Banking, Mr. Vasan, a Chartered Accountant by qualification, specialises in raising capital for corporates. Having worked for 18 years in Axis Capital (erstwhile Enam Securities) he rose to become Managing Director (Head of Financial Sponsors & Special Situations Finance). He has closed large marquee Private Equity deals, handled complex Special Situation Finance deals & several large IPOs of marquee Corporates and PSUs (during the Disinvestments era). He has also served as ED & Head Investment Banking of Tourism Finance Corp of India (TFCI).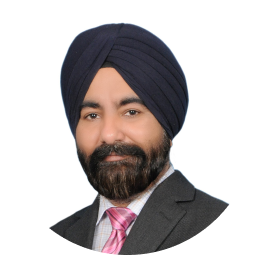 Pratapsingh Nathani
Chairman and Managing Director
pratap@beacontrustee.co.in
With over two decades long stint in the Financial Services sector, Mr. Nathani has mapped the entire financial market's landscape during his successful stint beginning from Apple Finance distributing retail bonds/NCDs & FDs, to individuals raising debt for Government Institutions via Non-SLR bonds and selling them to Provident Funds at Centrum &Darashaw. Later he was given the mandate to set up the Loan Syndication franchise for JM Morgan Stanley. Post the JM-MS split, within JM Financial he was involved in marquee transactions in Leveraged Finance for an Auto ancillary & a large telecom tower company M&A Finance at JM Financial. At his last stint with ING Vysya Bank he successfully set up & ran the Loan Syndications & Debt Capital Markets desk.
Ashok Motwani
Executive Director
ak.motwani@beacontrustee.co.in
With over 35 years of banking experience in diverse areas such as Corporate Banking, Project Appraisal and Infrastructure funding, Investment Banking including advisory role on various M & A assignments, Structured Products, Debt Syndication, NPA Management, Trusteeship and Custodial Services. Mr Motwani is well versed with the trusteeship business; having worked as MD and CEO of IDBI Trusteeship Services Ltd. for 4 years during which time the company emerged as one of the largest trusteeship companies in the country. His rich experience includes 39 months as MD & CEO of Stock Holding Corporation of India Limited (SHCIL), one of the largest custodians in the country.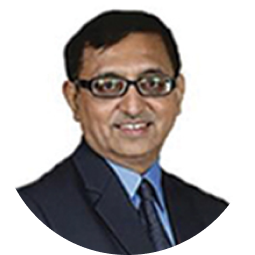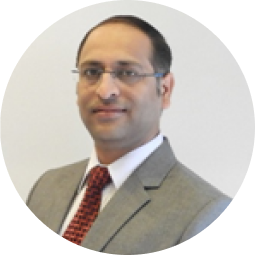 Kaustubh Kulkarni
Executive Director
kk@beacontrustee.co.in
With over 17 years of experience across Management Consulting in Financial & Operations Advisory, Research, Investment Banking & Debt Syndication, Kaustubh aka KK is a well seasoned & versatile professional with a diversified & rich industry expertise. By qualification, he is a Mechanical Engineer and holds a Post Graduate Diploma in Business Management. In his previous stint, he had successfully promoted a boutique research & consulting firm catering to various financial institutions & industry at large. His thorough understanding of various sectors & analytic prowess comes in handy to provide our clients with efficacious & feasible solutions. At Beacon he leads the operations for Debenture Trustee, Security Trustee, Securitization amongst other activities and is leading the Company to develop a single integrated platform for all Trustee processes and for enhancing their experience with better reporting tools, increasing access to data and reducing effort, time and costs.